Videos from 2012 Event
Video of the 2012 Sound Off for Vets concert on May 19th was captured by Tim Dyer of DyersWorld.com, who provided his excellent services free of charge for the event. Below we've embedded one video from each of the four performing artists with links to more HD videos at Vimeo.com.
Thanks To All For a Great 2012 Event!
We had a great show and had terriffic performances by the bands and musicians. Videos of some of these performances should be coming out very soon. I'd like to again thank all of our perfromers this year for what I think was the best show in our three-year history.
Read More
2012 Contributors and Contributions
Keystone Rock Review Article on 2012 Event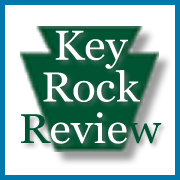 An article which previewed this year's Sound Off for Vets concert on Saturday, May 19th at City Island, Harrisburg was published at Keystone Rock Review. This site is dedicated to covering Pennsylvania music, artists, and events.
Benefit On 11/11/11 Brings In $1111.00
We had an incredible time on Friday, November 11th at Champion's in Highspire for the Wounded Warrior Benefit Concert. Absolutely everyone involved was pleasant, upbeat, and helpful and the show could not have gone smoother.
When my wife Karyn and I tallied up the all the donations including the door cover, raffle, cash contributions, CD sales by participating musicians, and business and online monetary donations we found that this single event had brought in $1,103. Well, we instantly shook the sofa to scrape up an additional eight bucks to bring that total to $1,111, which fits perfectly with the unique date of this event. We did have some expenses which worked out to be about 27% of this gross amount, still leaving a healthy amount to donate to the Wounded Warrior Project through the Sound Off for Vets charity. Beyond this, about 6 bags of clothes were donated for the YWCA Homeless Vets Clothing Drive.
Carmen Magro's "America"
Official Theme Song of Sound Off for Vets
Philadelphia area performer Carmen Magro has graciously let us use his song "America" as our official theme song. Magro and his band had performed live at this past May's Sound Off 2 on City Island and they will be performing again at Sound Off for Veteran's Day on November 11th at Champion's Sports Bar in Highspire.