The second annual Sound Off for Vets concert was held on Saturday, May 21st, in conjuction with the Armed Forces Week Celebration on City Island, Harrisburg, PA.
Sound was provided by Chis Hicks of Voyager Music and live music provided by the following artists: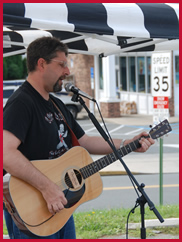 12:00 noon
Chris Nelson began playing music a quarter century ago and has not stopped since. He has written a large volume of songs, mostly under the name of his former band, Fishkill, for which he he played multiple instruments and released four albums. Some of these songs have charted high on a various Internet radio stations.
After the band broke up in 2006, Nelson re-launched himself as a solo musician, leaning toward a more folk-oriented sound, while keeping the spirit of rock intact. In 2009, he released his first solo CD, Nightfall, which featured this new sound known as "Dark Folk".
Chris is the founder and organizer of Sound Off For Vets.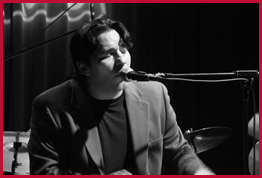 1:00 pm
Carmen Magro is a singer-songwriter musician from Philadelphia, who performs a unique piano rock style with great originality. His soul inspiring music comes with great energy, inspires faith, hope, love and strong feeling, and is influenced by many life experiences and world events as well as stories.
He is currently working with renowned producer, Arty Skye (SkyeLab Music Group) in New York City on an extended play CD project due for release very soon. Carmen was recently featured on a Philly television show where he was interviewed before performing his first released single off of that project titled "America". He is very excited to participate in this year's Sound Off for Vets event and will be joined by fellow band members Chuck Scarpello on bass, Rob DiSimone and Paul Morgan on guitars, and Dave Murphy on drums.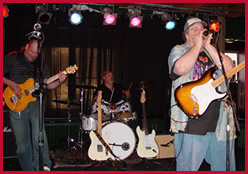 2:00 pm
A relatively new performing group, Michael Anthony Smith and the Dirty Thieving Theives is made of seasoned and skilled musicians that fuse a strong, bluesy root sound with just a touch of new wave.
The band was recently featured during another benefit for the Wounded Warriors, Heroes Wear Boots on March 20, 2011. That event was organized by the band's leader, Michael Anthony Smith, whom you may recognize as a disk jocky on 97.3 The River.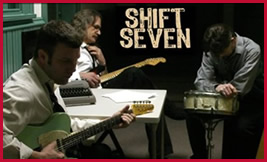 3:00 pm
Shift Seven is a guitar-riff driven rock trio from Central PA. The trio has forged a 70s-fueled rock sound through years of writing and recording together. They recently finished their second studio album Love Lust for Bofa Dees Records, and it will be pressed soon.
The band consistes of Terry Gayhart and Keith Myers, who share guitar, bass, and vocal duties, and drummer Rick Boltz.
4:00 pm
Mycenea Worley sings from the depths of her heart and soul. Her original music is a blend of bluesy rock and pop enhanced by her powerful vocals. She continues to charm audiences in Central PA with her stage presence and gutsy performances.
In 2009 and 2010, Mycenea Worley was voted "Best Female Vocalist" at the 717 Music Awards. Her debut EP Love is now available now and shows the scope of Mycenea's brilliant talent.
5:00 pm
Brian Xander is a singer / songwriter from Schnecksville, Pennsylvania, who has been writing and performing original and cover tunes across Eastern Pennsylvania, New Jersey, Maryland and Tennessee for more than 13 years. He has been the opening act for Nashville Recording Artists Neal McCoy, Josh Turner, Tim Rushlow, and Valerie Borman.
He recorded an independent CD of original music entitled Oh This Thing Called Love and is currently working on his new CD, Rednax Revolution, which is due out in Spring of 2012. His website is www.brianxander.com.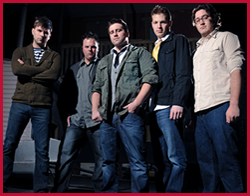 6:00 pm
Driving Vegas was formed in early 2009. Front man Zach Blessing and drummer Kevin Whitaker came together to form a unique piano and vocal driven band. As they began to lay down the foundation for many of their current song list, the hunt for the remaining band members waged on. Bassist Dave Thompson was next to join Driving Vegas in late February and after filtering through a few guitarists Nate Fowler landed the gig in July '09. Greg Guenther was last to join Driving Vegas in late September of 2009. Driving Vegas is soulful driven vocals with an alternative edge. Meshing the R&B styling of Jon Legend and the pop/rock feel of Gavin Degraw, Driving Vegas is a fresh new sound creating their own dynamic genre.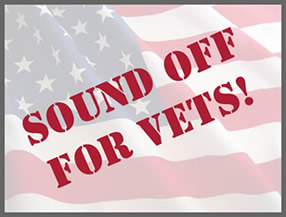 Sound Off for Vets is a fundraiser for the Wounded Warrior Project, an organization that assists returning military service members re-integrate with their loved ones and overcome their disabilities resulting from a wartime injury. The event, a free concert featuring local musicians and bands, prize drawings, and fun and games for the kids.